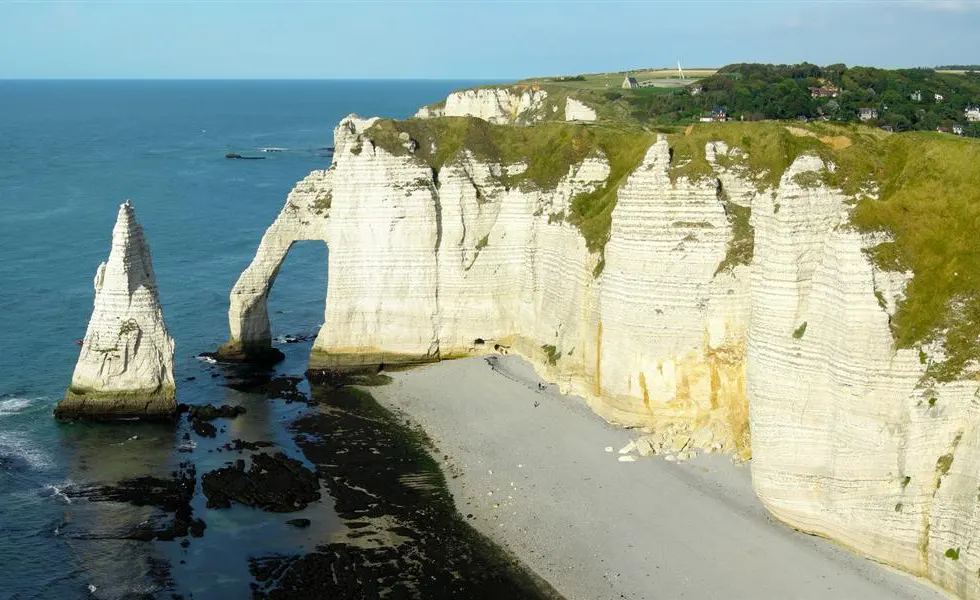 Social responsibility:
The campsite is accessible to people with disabilities (shower blocks and mobile homes equipped for wheelchair users, and specially-trained staff)
Whenever possible, we call upon local artisans and businesses for our provisions and maintenance work.
We donate our unwanted items (office equipment, parasols, etc.) to upcycling centres or local organisations in charge of collecting them
We train our staff in the correct use of cleaning products (dose, dilution, etc.)
Promoting awareness among customers:
At our campsite near Etretat, posters encouraging eco-friendly behaviour are displayed across the site and in the shower blocks, especially in relation to the use of water and electricity, as well as waste recycling
We propose rentals of both traditional and electrically-assisted bikes
We have teamed up with nearby producers to provide you with locally-sourced beer, cider, Pommeau, etc.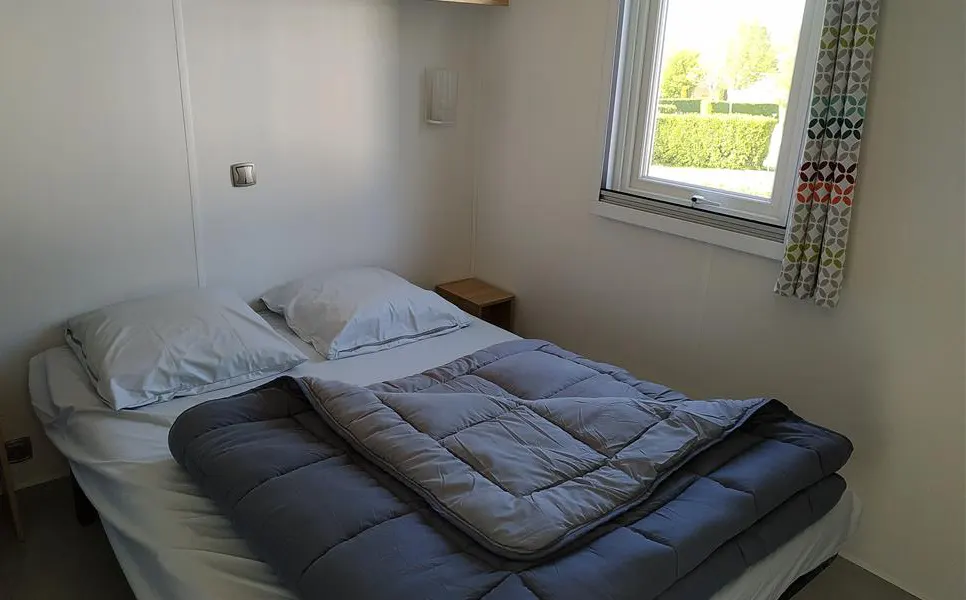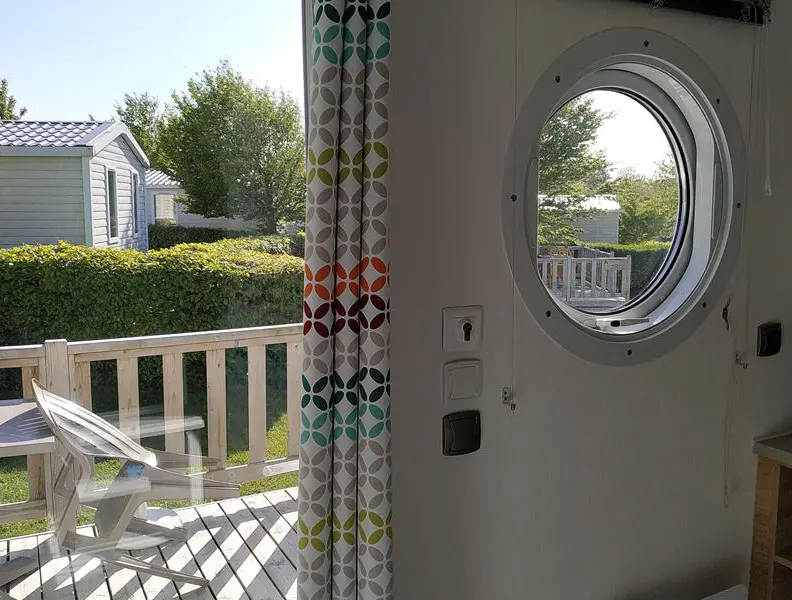 Energy management:
We have set up a system to monitor our annual electricity consumption
Our newest mobile homes are fitted with key switches that turn off all lighting when the occupants are absent
In the snack bar, grocery shop, mobile homes and shower blocks, all electrical appliances (including water heaters) are disconnected from the mains during the winter period
Our shower-block radiators are fitted with open-window sensors
The shower-block doors are fitted with automatic door closers in order to retain heat inside the building
All computers switch to sleep mode after 15 minutes of inactivity
We use energy-efficient light bulbs in our shower blocks and mobile homes
At night, the shower blocks and outdoor areas (terrace and reception area) are lit by motion-detector lamps
Signs lit at nighttime run on solar power
The children's water play area is heated by a heat pump
At the start of the season, the swimming pool is also heated by a heat pump in order to keep the use of electric heaters to a minimum
The lagging of water pipes in the shower blocks is planned for winter 2021
Water management:
We water plants and shrubs with collected rainwater
This is done early in the morning or at the end of the day
Chemical substances required for the swimming pool are used in strictly controlled quantities and stored in a locked facility
Aerators have been fitted to all taps in the shower blocks in order to reduce water consumption
Water-saving shower heads have been fitted in all mobile homes
All the campsite toilets have a dual-flush system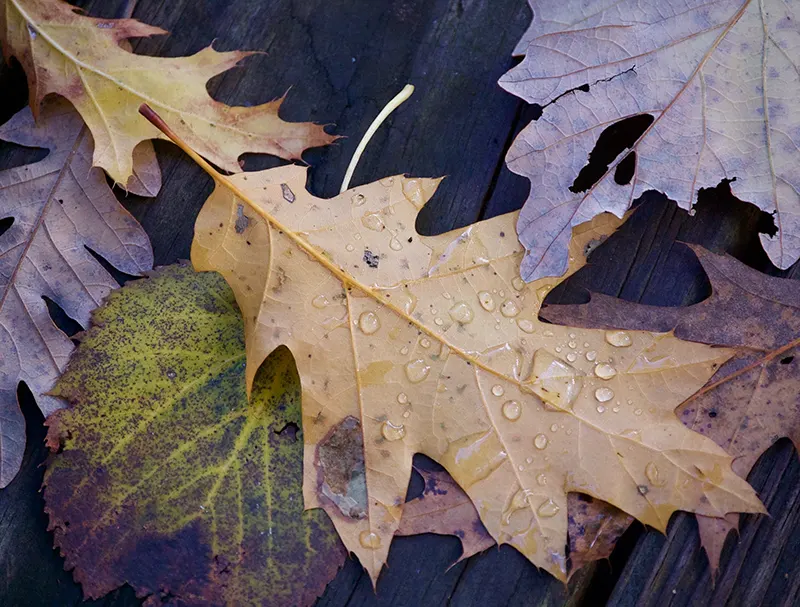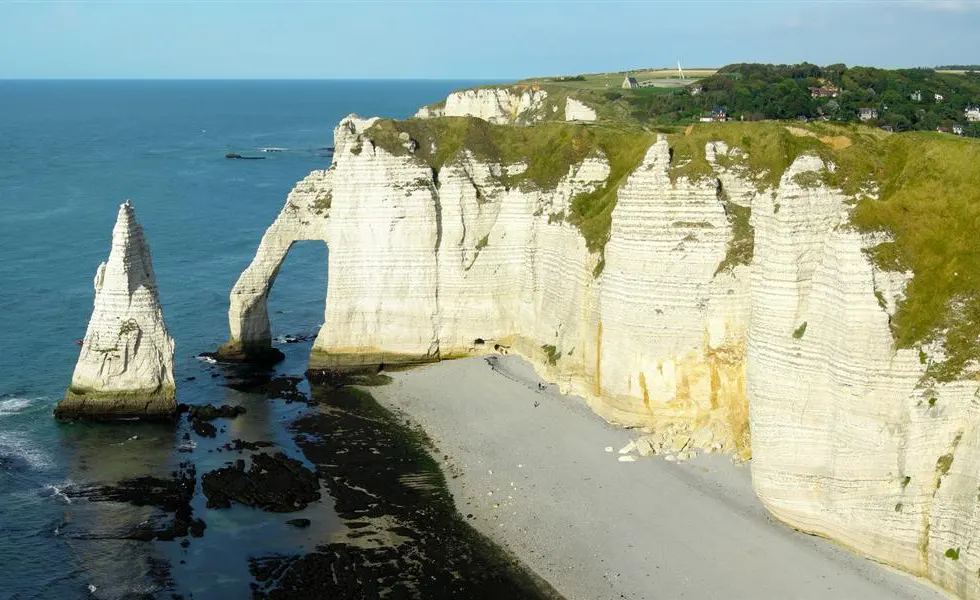 Waste management:
Waste recycle bins can be found on the campsite premises
Green waste is delivered to a neighbouring farm to be used for compost
Waste is collected frequently enough to avoid its build-up even during busy periods
The location of waste recycle bins is clearly indicated at the campsite and on the campsite map
Explanatory notices are displayed next to the waste recycle bins, but also in each mobile home and on the campsite information panels
Waste recycle bags are provided in all mobile homes
In the aim of keeping the use of disposable tableware to a minimum in the bar and snack bar, we kindly request that our customers bring their own bowls, plates, etc. when collecting takeaway food. We also encourage the use of cardboard cups wherever reusable ones are impractical
Brochures and invoices are sent only by email whenever possible
Responsible procurement:
In order to limit the use of plastic bottles, we encourage our bar and snack-bar customers to drink tap water, served in carafes.
For cleaning purposes we use mostly white vinegar, which reduces both costs and pollution
Our cleaning staff keep the mobile homes and communal areas well aired in order to reduce the need for air fresheners
Eco-certified products are included in our courtesy packs
All of our mattresses and pillows have anti-transpiration polyurethane covers which are easier to clean and disinfect. These have replaced the disposable protectors that we used previously
We have also replaced single-use sheets with machine-washable ones