Amenities
at our Aiguille Creuse campsite
At our campsite near Étretat we do all we can to ensure you enjoy a 4-star holiday in Normandy. Indeed, various services and facilities are available to make life easier during your stay in Normandy.
New in 2022:
The kids club!
In a chalet fitted out with children in mind, we welcome your little ones during the peak season from Monday to Friday, 10am to 12 noon. Fun, educational and creative activities, games and sports.
Bar and restaurants at the Aiguille Creuse campsite
During your stay at the Aiguille Creuse campsite, you'll find an onsite bar for those moments of togetherness, and a number of catering facilities.
The campsite bar opens all season long for drinks, ice cream, regional specialities, basic groceries and ice packs (we can put yours in the freezer), as well as postcards, launderette tokens, and a free ½-hour Wi-Fi connection.
The snack-bar area opens in the evening, in July and August only.
There you'll find dishes to take away or eat on the premises. Pizzas, quiches, croque-monsieur (ham-and-cheese toasties), sausages and chips are just a few of the snacks available to order and enjoy! Last but not least, you can count on our bakery service to provide delicious breakfasts and fresh bread!
Just order your fresh bread and pastries from reception for delivery the next morning between 8.30 and 10.30am.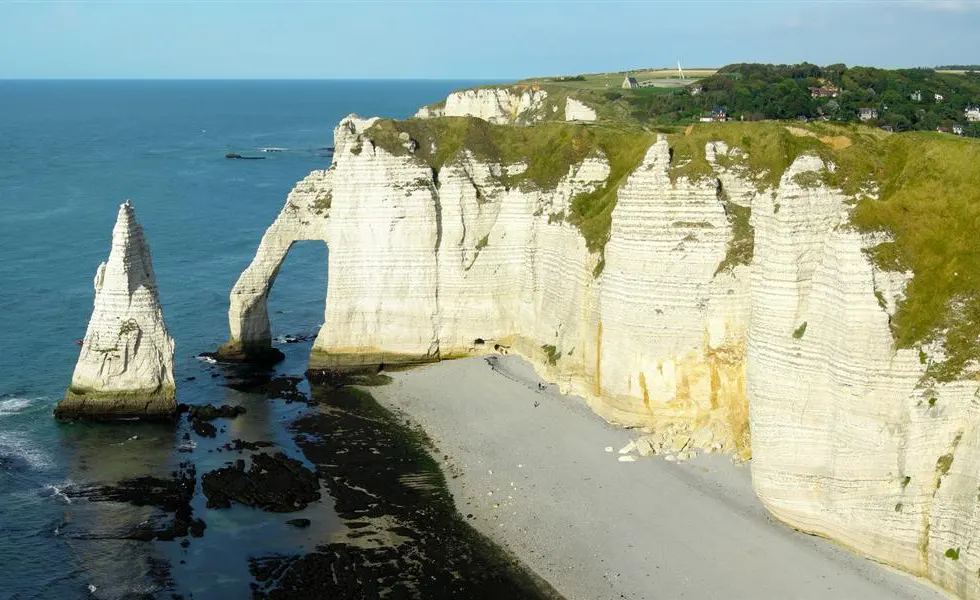 Bike rentals for an active holiday
Discover the region of Normandy by bike with the help of our bike rental facility.
At an ideal location just 500 metres from the Vélomaritime® cycling route, our campsite near Étretat can be found a few kilometres away from the Véloroute du Lin itinerary. The promise of beautiful bike rides along the Côte d'Albâtre!
You may opt for a traditional bike (from €9 per half-day, €14 per full day).
An extra day will cost you €10, and we will ask you to pay a €50 deposit.
Holidaymakers may choose instead to rent an electrically-assisted bike (from €12 per half day, €20 per full day).
An extra day will cost you €15, and you will be asked to pay a deposit of €200.
In addition, families can rent out child trailers (€7 per day). Helmets are provided free of charge.
We also have safety poles (€5 per day), with helmets included.
You can reserve your bikes as soon as you arrive to be sure of exploring along the region's roads.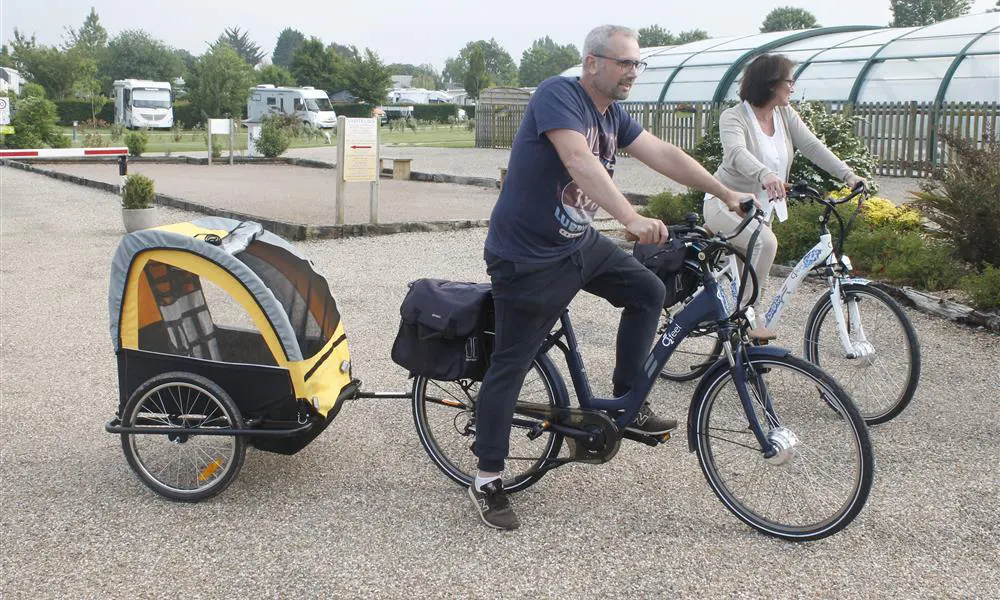 Other 4-star services at our campsite near Etretat
Want to stay connected during your holiday? At the bar, we propose a free ½-hour Wi-Fi connection per day and per family. A Wi-Fi network is also available across the whole campsite.
Internet passes adapted to the duration of your stay and the number of devices can be purchased from reception for use throughout the campsite. Prices start at €4 and depend on the duration and number of devices connected.
Our 4-star campsite near Étretat provides you with 2 washing machines (€4 per token), and a tumble dryer (€3.50 per token). To use them, you can purchase tokens from the bar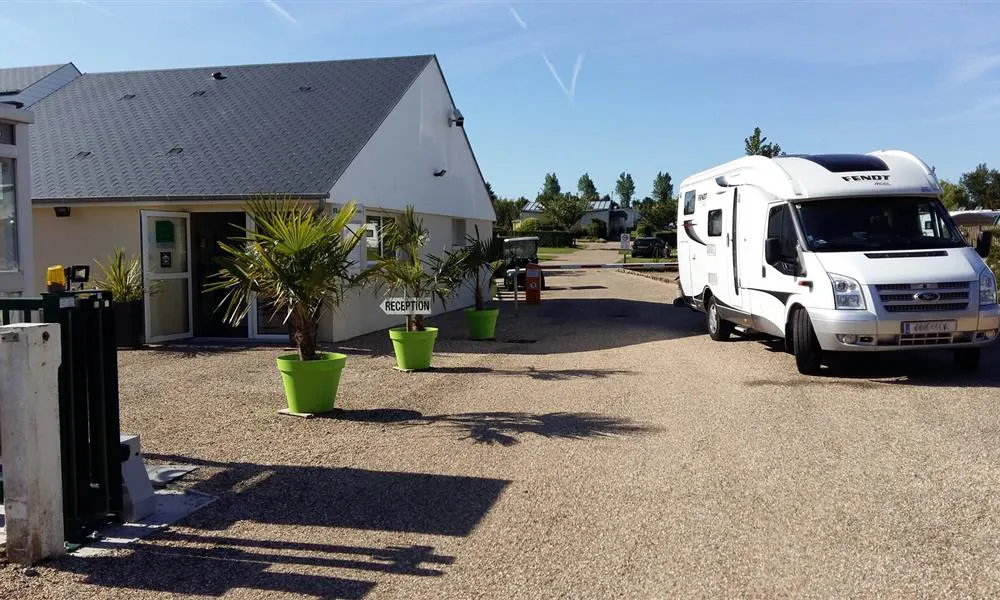 Travel light during your stay in Normandy with our rental packs
At our campsite near Etretat, we make your holiday easy by proposing various optional extras. You may choose to rent sheets on site (€12) as well as towels (€5 per person). You can also opt to have your beds made up for you before you arrive (€22 per bed).
Choose hassle-free travel with the Hotel Service Pack: sheets, beds made, towels and end-of-stay cleaning (€35 per person)
Families with young children can also avoid having to bring cumbersome equipment, because we propose a baby pack which includes a travel cot, a high chair and a baby bath (€3.50 per night). Lastly, to really travel light, you can even leave your pushchair at home, and opt to rent one at our campsite instead (€1.50 per night, subject to availability).