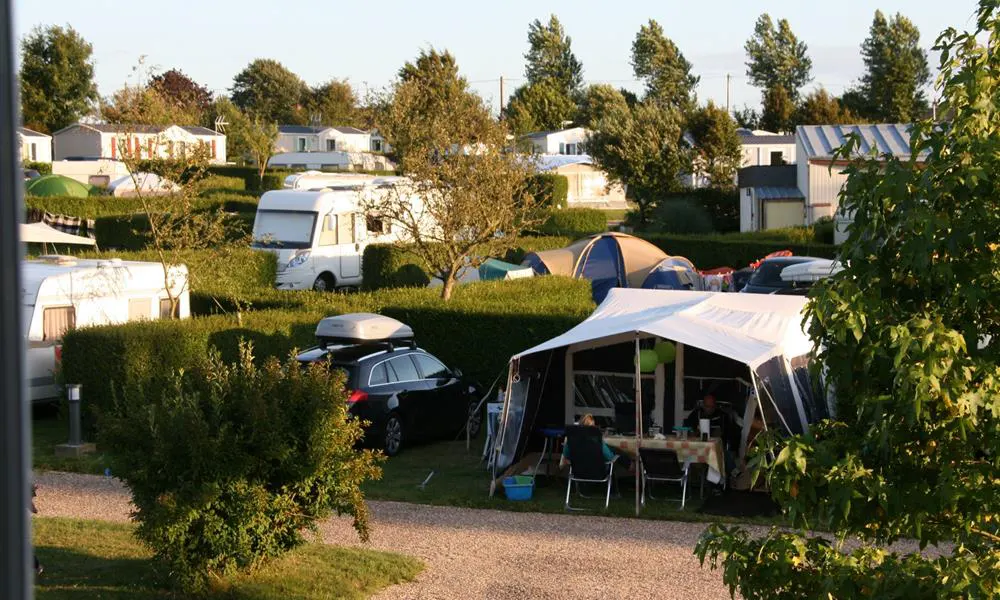 Activities at our campsite in Etretat
To make your stay at this Normandy campsite even more enjoyable, you can count on all the on-site activities. Indeed, our campsite near Étretat provides you with a range of leisure facilities for children and adults alike.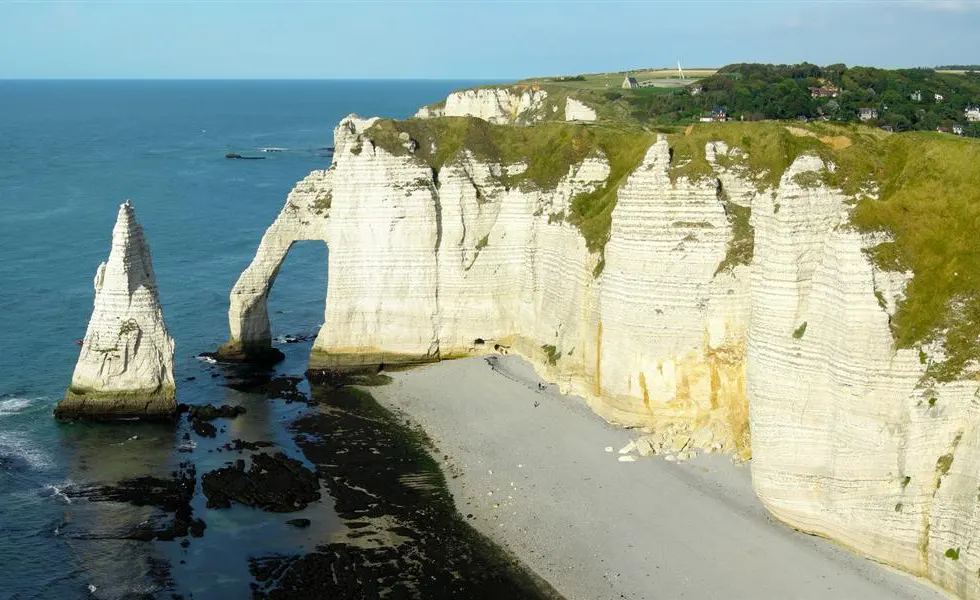 Take advantage of the leisure facilities available for the whole family
At the ultimate family-friendly campsite, children and adults will find everything they need. The kids will be delighted to make the most of their own recreational area, with inflatable play features and a playground.
Holidaymakers who enjoy a sporting challenge can take part in various activities with their family or friends on the volleyball court, the tennis court, the boules pitch, the ping-pong tables and the fitness area. Besides our heated pool complex, our indoor pool offers all the joys of the water even during bad weather. With a main swimming pool and a children's paddling pool with water play features, our pool complex will be the favourite feature of your holiday in Normandy!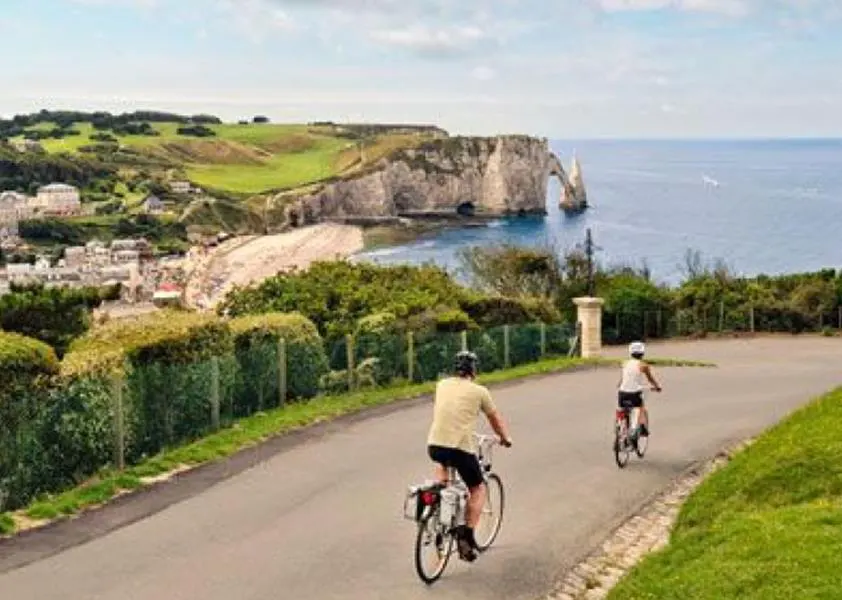 Bike rentals
at the campsite
Hikers and cyclists will even be able to rent bikes – traditional or electric – on the campsite. For families, you can also rent out child trailers and safety poles. If you're interested in bike rentals for your upcoming holiday at our campsite, we recommend you reserve your bikes quickly in order to avoid disappointment.
With sports activities, fun and games galore, or other solutions for keeping fit, our campsite near Étretat has activities to match every preference!