Visit Honfleur
Take advantage of your 4 star stay at Camping l'Aiguille Creuse to discover this magnificent Normandy, rich, beautiful and so diverse! To come to Honfleur located at 40 km from the campsite, it is necessary to cross the Seine thanks to the Bridge of Normandy. Located on the other side of the Seine estuary, opposite Le Havre, Honfleur offers a pleasant stopover for holidaymakers who come to enjoy a camping trip in Seine-Maritime to discover the region.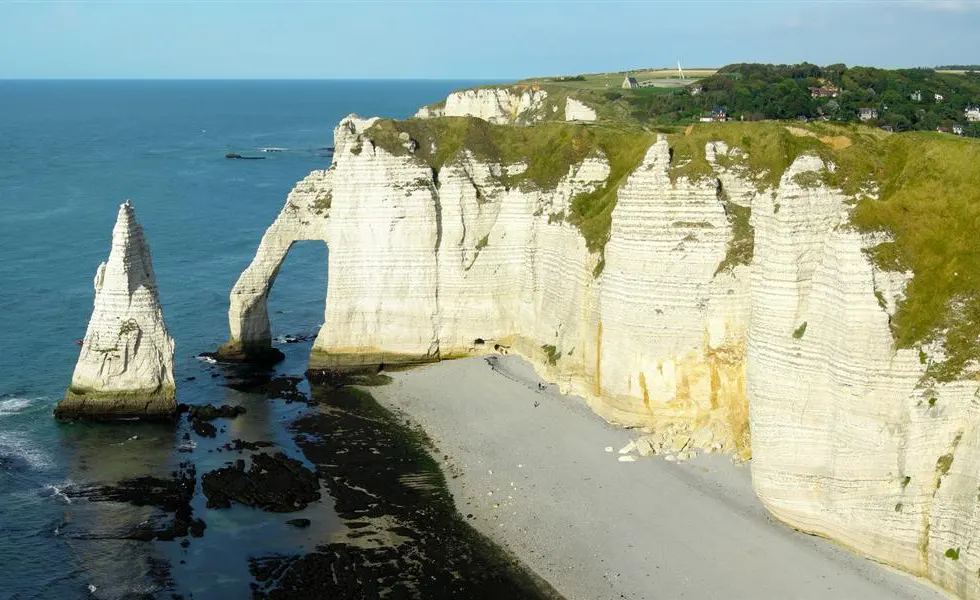 What to do and see in Honfleur ?

Honfleur is one of these cities of Normandy to visit. You will easily spend a day there between its fishing port, its museums, its streets with its half-timbered houses and its landscapes which remind some paintings of Great Masters…
The Eugene Boudin Museum
The Museum of Ethnography and Popular Art of Normandy
The Museum of the Navy
The Naturospace
The Satie houses
Guided tours of the city
The Church of Saint Catherine
The art galleries
Boat trips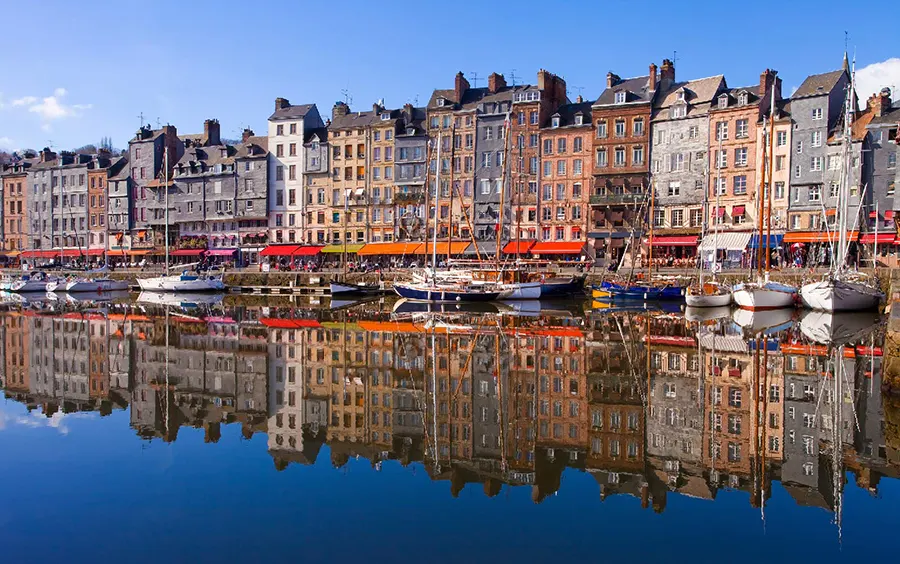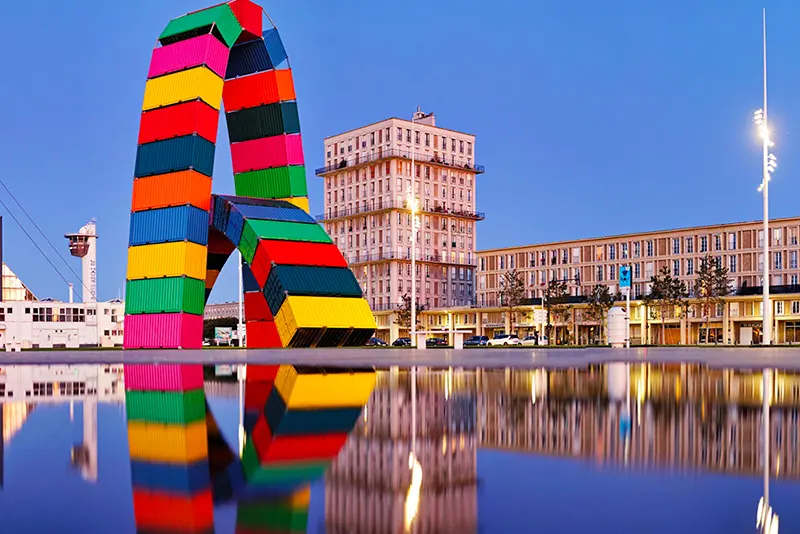 What to do near Honfleur ?
Visitors who wish to do so can take advantage of their stroll in Honfleur to reach other places that are also worth a visit. It is possible to choose between
Visit Le Havre
If you are looking for a place to go during your stay in Normandy, look no further: Le Havre is THE destination to choose!
Le Havre is 30 km from Camping l'Aiguille Creuse, on the right bank of the Seine estuary. Its port is the 2nd after Marseille. A visit to the Port Center will give you an idea of the size of the container ships that transit here.
Le Port Center – Immersion in the heart of the Havana port world.
Notre Dame Cathedral
The Church of Saint Martin
Le Portique, Space for contemporary art and graphic design
MuMa – André Malraux Museum of Modern Art
The church of Saint Joseph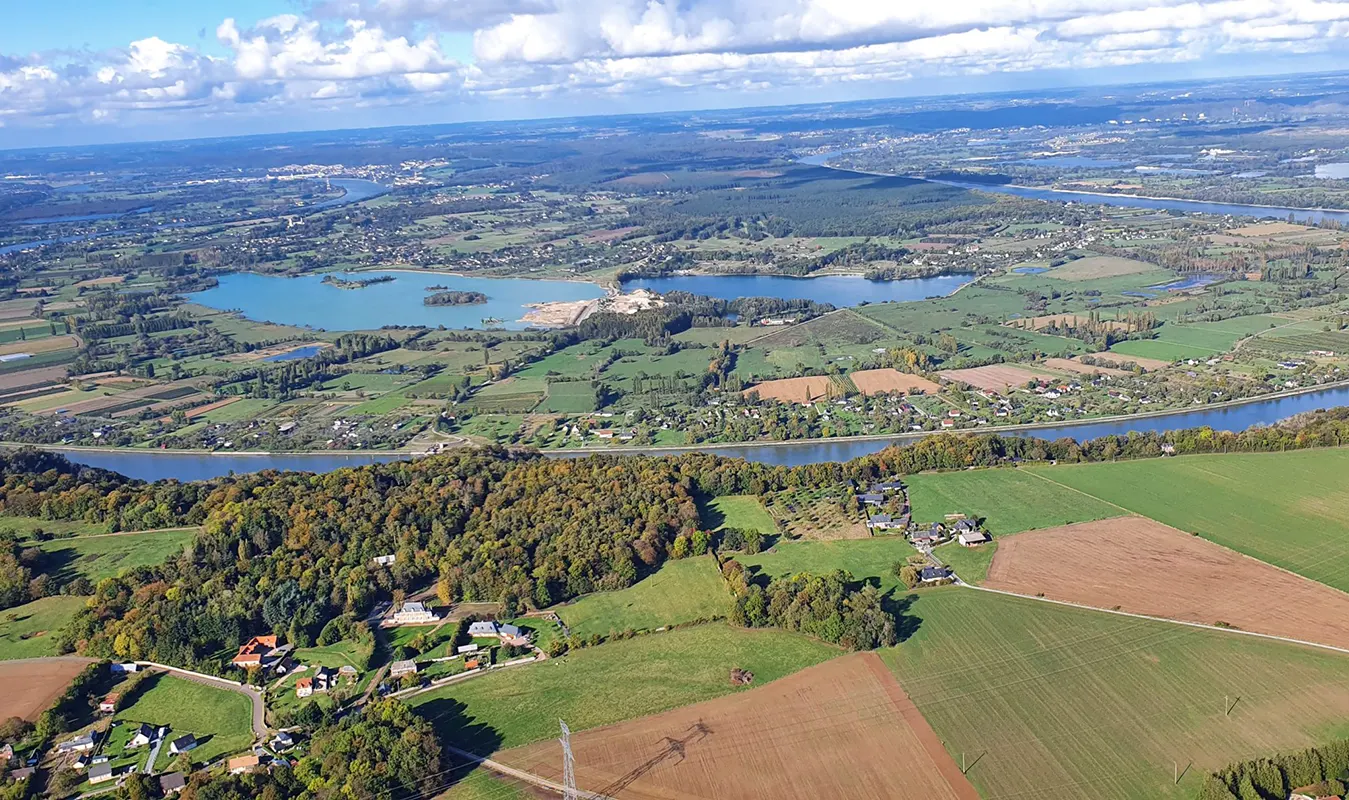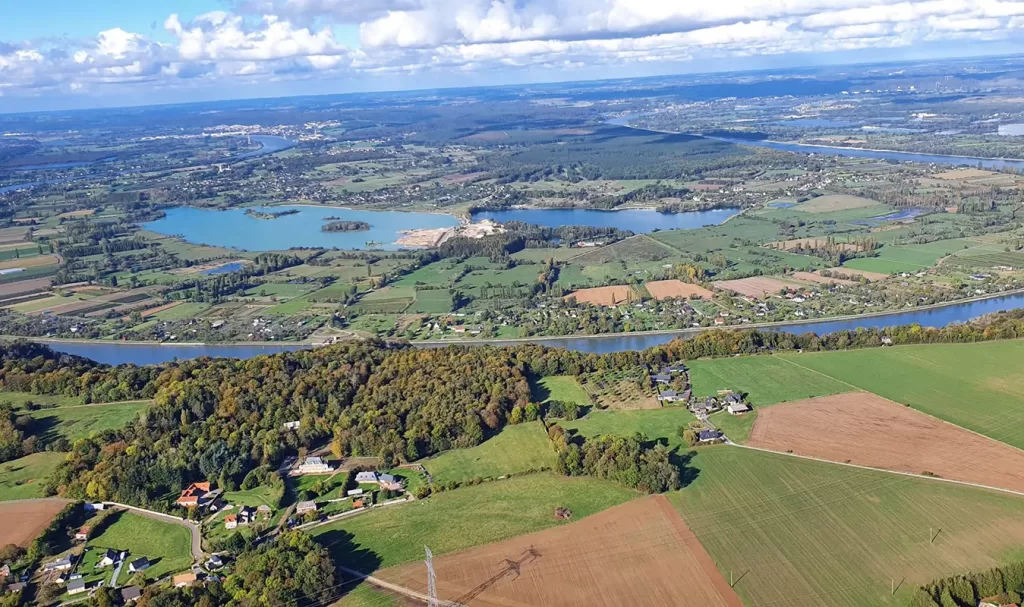 Joining the loops of the Seine
Push a little further inland, and discover the string of villages nestled in the loops of the Seine. Make a stop at the Boucles de la Seine Normande Regional Park : a breath of fresh air and nature between Rouen and Le Havre. 81,000 hectares bordering the course of the Seine with orchards, pastures, valleys and plateaus. You can walk around and discover this splendid nature !
More info : Maison du Parc, 76940 Notre-Dame de Bliquetuit
Normandy : The loops of the Seine, from Rouen to Villequier